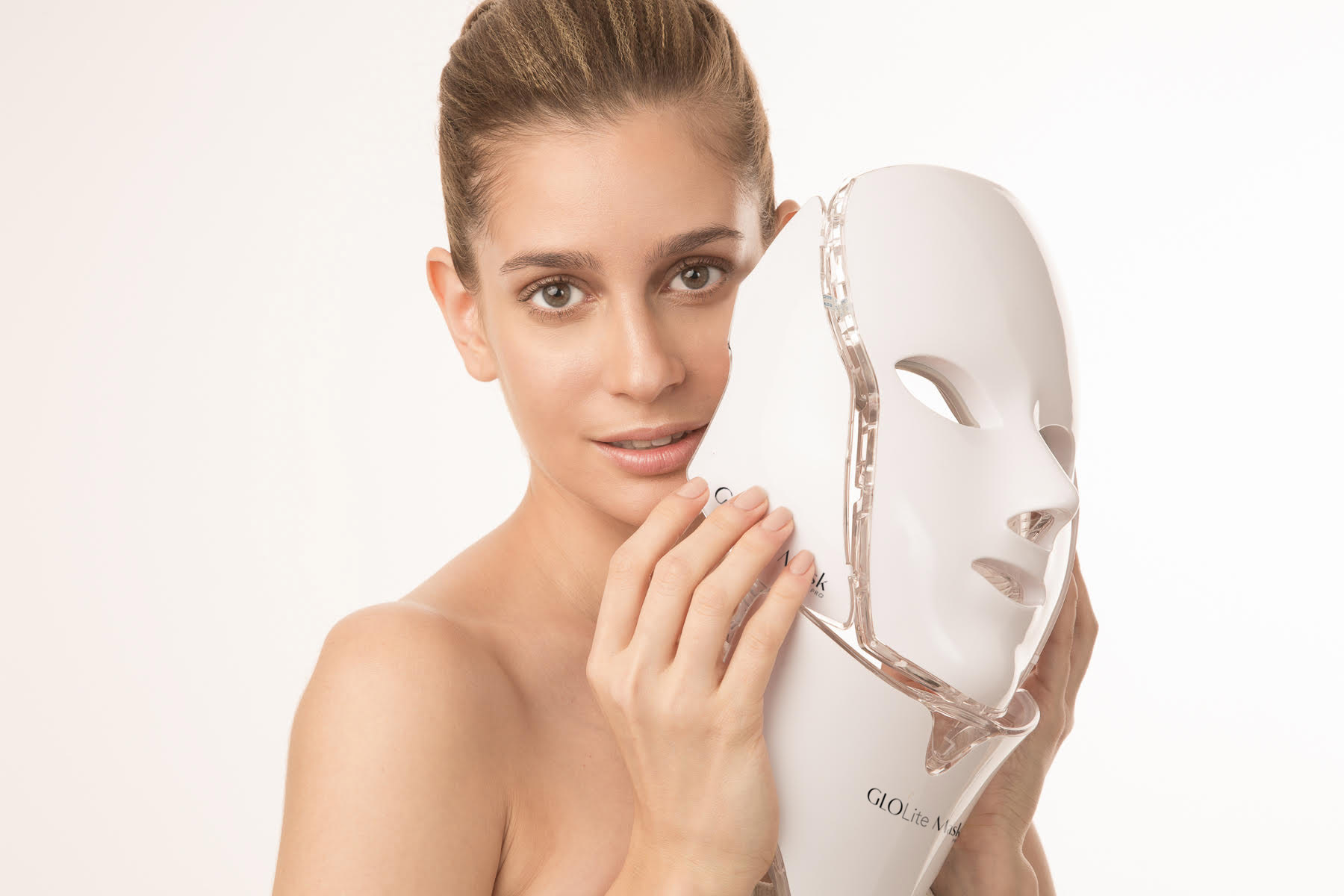 GLoLite Mask
NEW. Georgia is excited to share with you her latest LED mask which replaces the Deesse Mask Pro that she discovered in Korea 5 years ago. This mask comes with additional benefits including more LED lights (combo colors) and a neck piece. It also has gentle mirco-current so you can focus on fine lines and wrinkles.
Color Treatments:
C1 Red Light 630-730nm Mature Skin/Lines and Wrinkles
C2 Green Light 520-550nm Hyperpigmentation
C3 Blue Light 430-480nm Combination/Oily/Acne Prone/Reactive Skin
C4 Yellow Light 590nm (Combination of Green and Red) for mature skin with pigmentation/sun damage/dull skin types, and aging skin with acne/blemish tendencies
C5 Cyan Light 640nm (Combination of Green and Blue) for oily skin with hyper pigmentation/scarring/dull skin
C6 White Light 510nm All skin types above - especially sensitive and hyperpigmentation
C7 Automatic Pre-set to 30 minute treatment that cycles through all of the LED light colors
1 year warranty.
Color LED Mask: Red, Blue, Green, Purple, Cyan, Dark Purple and White
Using the principle of varying wavelengths, LED Photon mask therapy uses seven different colors when penetrating your pores to help rejuvenate your complexion. This revolutionary, simple solution treats skin aging issues, improves blood circulation, skin complexion, fine lines and wrinkles as well as brightening and blemish control. Each of the varying wavelengths has an effect that will treat and improve different skin concerns.
The LED Photon mask is a practical mask solution combined in one product that can be used over and over. It is very simple to use and switches modes with a quick touch of a button to adjust the mask intensity. This versatile, easy to use, treatment begins as soon as you close your eyes and adjust the mask to your face.
This revolutionary LED home facial system is an all-in-one product that synergistically rejuvenates and transforms your skin for a more youthful appearance. To start, we recommend using the mask for 10 to 20 minutes every other day in order to see accumulative, restorative effects. After six weeks you can use the mask daily.